E-NEWS BULLETIN
Your weekly round up of alternative news you ought to know
• 4 November 2016
CONTENTS
SOUTH AFRICA:
1. NEHAWU calls for Zuma to resign

INTERNATIONAL
MIDDLE EAST:
1. Palestinians demand UK apology for Balfour declaration
2. Ivry-sur-Seine votes for BDS
3. Concern grows at destruction of democracy in Turkey
Article of the week;
Before capitalism, medieval peasants got more vacation time than you.
LABOUR
SOUTH AFRICA:
1. Concourt judgment: A victory for spouses of farm workers
INTERNATIONAL:
BRITAIN:
1. UNI's Jennings tells CNN: "Workers need a pay rise!"
2. Uber loses right to classify UK drivers are self-employed
1. Greece: ILO members agree on a roadmap to curb undeclared work in Greece
2. Bangladesh: Garment unions resolve to intensify organising together
3. Chile: Another mining accident in Chile shows need to ratify ILO C176
EDUCATION PRIVATISATION:
1. COSATU has applied for a Section 77 Notice in preparation for a national strike demanding free education
2. Education Bill pushing academies dropped
3. South African students across the UK march in solidarity with #FeesMustFall
MEDIA, TECHNOLOGY AND FREEDOM
1. Facebook lets advertisers exclude users by race
2. Internet corporations and new capitalist dynamics
3. Abandoning Nuance, Facebook Is Deeming Posts On Kashmir 'Terror Content'
4.  Internet Social Forum, The Internet needs social justice movements
SOUTH AFRICA:

NEHAWU calls for Zuma to resign
"Cosatu's biggest affiliate, the National Education Health and Allied Workers' Union (Nehawu) has dropped a bombshell, calling on President Jacob Zuma to resign from office.

In an unprecedented move, the union detailed in a statement issued on Tuesday that there was a lack of strategic oversight and leadership in government, describing Zuma's leadership as "untenable". Nehawu has departed from Cosatu norms which shun upon the discussion of critical leadership succession issues in the public domain."
read more…
http://www.iol
MIDDLE EAST:

Palestinians demand UK apology for Balfour declaration
"Palestinian activists have launched a campaign calling on the British government to apologise for the Balfour Declaration, which pledged a homeland for the Jewish people in historic Palestine nearly a century ago.

At a launch event at the House of Parliament last Tuesday, Palestinian groups and their supporters blamed the plight of the Palestinian people on the legacy of the pledge and wider British colonialism in the region.

If the petition reaches 100,000 signatures, the British parliament will have to consider debating the subject."
read more…
http://www.alj
MIDDLE EAST:

Ivry-sur-Seine votes for BDS
"The City Council of Ivry-sur-Seine, a city near Paris, adopted on October 20th 2016 a vow calling for a boycott of Israeli products. The recommendation was proposed on behalf of the municipal majority and adopted by a large majority.

"The discrimination by the State of Israel shows the development of a system of racial segregations," said Atef Rhouma, deputy mayor. "We express our willingness to examine all options available to us so that the products from Israeli settlements are not acquired and distributed by the city services. And we ask France to stop these imports."

Severine Peter, deputy mayor, who reminded the words of the actual Israeli minister of Education "I have killed many Arabs in my life, and I have no problem with that.", said that "divesting from French and European companies in the illegally occupied territories is perfectly legitimate. Calling for sanctions against an Israeli State which persists in its apartheid policy is right. Therefore we support the BDS campaign", she concluded under applause from the public."
click here to watch…
https://www.you
TURKEY:

Concern grows at destruction of democracy in Turkey
"IndustriALL Global Union again expresses its concerns at the destruction of democracy and the demolition of the rule of law in Turkey.

After the attempted coup on 15 July 2016, Turkey is increasingly run through government decrees, without the control of the elected parliament. IndustriALL condemned the coup in July, but also challenges the reaction of the Turkish government, which is using the failed coup to destroy all democratic opposition and consolidate the absolute power of president Recep Tayyip Erdoğan."
read more…
http://www.ind
USA:

Before Capitalism, Medieval Peasants Got More Vacation Time Than You. Here's Why.
"Go back 200, 300 or 400 years and you find that most people did not work very long hours.

Life for the medieval peasant was certainly no picnic. His life was shadowed by fear of famine, disease and bursts of warfare. His diet and personal hygiene left much to be desired. But despite his reputation as a miserable wretch, you might envy him one thing: his vacations."
read more…
http://evo
SOUTH AFRICA:

Concourt judgment: a victory for spouses of farm workers
"A judgment of the Constitutional Court, delivered in July, will allow women to have a voice in eviction proceedings. It compels lower courts to consider the interests of spouses and dependants when assessing whether an eviction is just and equitable.

The Extension of Security of Tenure Act of 1997 (ESTA) was designed to protect occupiers from unfair evictions by recognising the rights that arise from long-term occupation. It recognises the rights of farm workers, who previously suffered the brunt of unfair evictions."
read more…
http://www.gro
BRITAIN:

Jennings tells CNN: "Workers need a pay rise!"
"General Secretary of UNI Global Union Philip Jennings welcomed the increase in the London Living Wage in an interview with CNN Money journalist Nina dos Santos. Yesterday, the UK Living Wage Foundation announced an increase in this important pay benchmark.  Whilst the measure is not mandatory, Jennings echoed the call of the TUC to business in the UK to "get behind the increase and pay a living wage"."
click here to watch…
https://www.youtube.com/channel/UCCB_0taYBhjuiwOWmaKSbWQ
BRITAIN:

Uber loses right to classify UK drivers as self-employed
"Uber drivers are not self-employed and should be paid the "national living wage", a UK employment court has ruled in a landmark case which could affect tens of thousands of workers in the gig economy.

The ride-hailing app could now be open to claims from all of its 40,000 drivers in the UK, who are currently not entitled to holiday pay, pensions or other workers' rights. Uber immediately said it would appeal against the ruling."
read more…
https://www.the
INTERNATIONAL:

ILO members agree on a roadmap to curb undeclared work in Greece
"The Greek Ministry of Labour, Social Security and Social Solidarity and the country's social partners have agreed on a roadmap  to address undeclared work in Greece. The agreement builds on an effective social dialogue based on the main findings and recommendations of an ILO Diagnostic report on undeclared work in Greece . The report estimates the size of the undeclared economy in the country at 25 per cent of GDP."
read more…
http://www.ilo
BANGLADESH

garment unions resolve to intensify organizing together
"During a workshop in Dhaka, IndustriALL affiliates in Bangladesh committed to organize more workers along the supply chain in the readymade garments sector.

On 23 – 24 October, Bangladeshi garment unions participated in a workshop in Dhaka, supported by the Fredrick Ebert Stiftung to discuss organizing strategies in their sector's supply chain."
read more…
http://www.ind
CHILE:

Another mining accident in Chile shows need to ratify ILO C176
"Another fatal mining accident in Chile stresses the need for the government to ratify ILO Convention 176, on health and safety in mines.

A 22-year old man died on 21 October while carrying out maintenance work at La Escondida mine. The worker was employed by a subcontractor at the mine owned by BHP Billiton and Rio Tinto.

Rudy Henry Ortiz Martínez was not the first miner to die this year. Figures published by the Ministry of Mining and Chile's National Geology and Mining Service (SERNAGEOMIN) show that six mining accidents resulted in fatalities in the country in the first six months of 2016. A miner in the El Abra mine in the Antofagasta region was killed in August."
read more…
http://www.ind
SOUTH AFRICA:

COSATU has applied for a Section 77 Notice in preparation for a national strike demanding free education
"The Congress of South African Trade Unions has applied for a Section 77 Notice informing Nedlac that we intend to declare a national strike in demand of Free Education. The federation strongly believes that education is not only a socio-economic matter but is also a human rights issue. We are deeply disappointed that the South African government has decided to boycott the Nedlac meeting continuing to weaken and undercut this strategic institution and platform of engagement by sending junior bureaucrats with no decision making powers."
read more…
http://sho
UK:

Education Bill pushing academies dropped
"Education unions in the United Kingdom have welcomed the announcement by the Secretary of State for Education that the Education for All Bill, planning to force all schools in 'underperforming' local authority areas to become academies,has been dropped."
read more…
https://www.ei-ie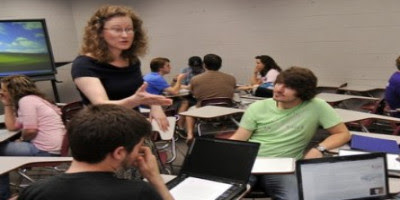 UK:

South African students across the UK march in solidarity with #FeesMustFall
"A group of South African students in the United Kingdom have been talking animatedly about the student protests back home. Today, they will march to the South African High Commission to demand that government prioritise the fees crisis in higher education.

Kgotsi Chikane (25) is a master's student in public policy at Oxford University. Last year, Chikane was among a number of students arrested outside the gates of Parliament in Cape Town as former finance minister Nhlanhla Nene announced the midterm budget. Despite the physical distance between himself and students in South Africa, he has watched as Fees Must Fall protests took root countrywide once again and, along with a group of students and the help of social media, a decision to protest in the UK was made."
read more…
http://mg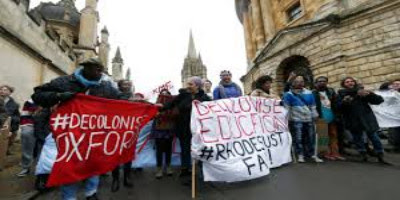 USA:

Facebook Lets Advertisers Exclude Users by Race
" Imagine if, during the Jim Crow era, a newspaper offered advertisers the option of placing ads only in copies that went to white readers.

That's basically what Facebook is doing nowadays.

The ubiquitous social network not only allows advertisers to target users by their interests or background, it also gives advertisers the ability to exclude specific groups it calls "Ethnic Affinities." Ads that exclude people based on race, gender and other sensitive factors are prohibited by federal law in housing and employment.

Here is a screenshot of an ad we purchased in Facebook's housing categories via the company's advertising portal
:
"
read more…
https://www.pro
INTERNATIONAL:

Internet corporations and new capitalist dynamics
" For several decades, social movements have been vigilant of transnational corporations, their intrusion in global governance and their abuse of power.  The mining, petroleum, food and agriculture, pharmaceutical and financial sectors are among the groups that are most frequently objects of monitoring, criticism and mobilization. An important achievement here is the decision of the Human Rights Council of the UN to create an international instrument for transnational corporations and other businesses with respect to human rights."
read more…
http://www.ala
INDIA:

Abandoning Nuance, Facebook Is Deeming Posts On Kashmir 'Terror Content'
"Earlier this week, when Mohamad Junaid reached Delhi after spending two weeks in his hometown in Kashmir, he found his Facebook account suspended. The anthropologist, currently working at the Graduate Center, City University of New York, was mildly puzzled. He is not very active on Facebook and the last post he shared was an essay he had written for raiot.in.

It didn't take Junaid long to figure out what led to his suspension from Facebook. The article he had written for the alternative media site was on Hizbul Mujahideen commander Burhan Wani."
read more…
http://www.huf
USA:

Internet Social Forum, The Internet needs social justice movements
"The Internet and the electronic networking revolution, like previous technological shifts, holds out the promise of a better and more equitable world for all. Yet it is increasingly evident that certain elites are capturing the benefits of these developments largely for themselves and consolidating their overall positions of control. Global corporations, often in partnership with governments, are framing and constructing this new society in their own interests, at the expense of what is required in the wider public interest."
read more…
http://www.the