E-NEWS BULLETIN
Your weekly round up of alternative news you ought to know
• 11 November 2016
CONTENTS
SOUTH AFRICA:
1. Cosatu's sudden turn was totally unexpected
2. Proposed Wolwerivier expansion is disastrous for Woodstock tenants
3. When Zuma goes, what will change?
4. Read Mathole Motshekga's explosive document here
INTERNATIONAL
MIDDLE EAST:
1. Israel 'thwarts' Palestinian bid to join Interpol
2. As America votes, a voice from Palestine
3. The Middle East that Obama left behind
US:
1. 'A revolt against the future': Quick reflections on the November 2016 Election
2. What will President Trump mean for Palestine?
LABOUR
SOUTH AFRICA:
1. NUM is shocked that Lonmin has been paying monthly salaries to a convicted murderer despite being in prison
2.Rise in Domestic workers' salary 2016
3.Victory at Enforce Security Services
4. Transnet loses in labour court
INTERNATIONAL:
1. Joint ITUC/ITF press release: Global union organisations welcome UK Uber ruling
2. WFTU denouncement for the Closure of Hazelwood power station
EDUCATION PRIVATISATION:
1. Uganda court bans Gates-backed schools
2. Towards a new union for education professionals and their learners
MEDIA, TECHNOLOGY AND FREEDOM
1. This "news" article shows how much trouble the SABC is in
2. SA dominates African pay-TV market
3. Sign the petition to Facebook: Don't Censor Human Rights Documentation
SOUTH AFRICA:

Cosatu's sudden turn was totally unexpected
"Last week had its fair share of political drama that could give the writers of House Of Cards a run for their money.

Some marched to Tshwane to say 'Hands off National Treasury'. Add the release of the State of Capture report and it's not so surprising revelations, plus the tears of Eskom CEO Brian Molefe and elusive Saxonworld shebeen (hey Moneyweb readers, those of you who know its location, please GPS me the direction).

South African labour unions are really political organisations, with tremendous influence on 'corridors of power' within the ruling alliance. Their interest is as much about workers as they are about influence in society. The ANC is still reeling from the effects of Congress of South African Trade Unions (Cosatu) not mobilising resources and campaigning for it leading up to August 3 local government elections. Underestimate the impact unions have on South Africa's political economy at your own risk."
read more…
http://www.mon
SOUTH AFRICA:

Proposed Wolwerivier expansion is disastrous for Woodstock tenants
"The City of Cape Town aims to move families living in Bromwell Street, Woodstock, to the Wolwerivier relocation camp, some 25km north of the CBD. If endorsed by the Western Cape High Court, it would set a disastrous precedent. At a time of already acute vulnerability and uncertainty for poor tenants around the inner city, planning documents reveal the City's intent to transform Wolwerivier into a mega-camp.

In court on Wednesday 9 November, the tenants' attorneys will argue that the City has a constitutional obligation to provide them with emergency accommodation in the Woodstock/Salt River area. This obligation was confirmed by the Constitutional Court in 2012 and has precedents elsewhere in Cape Town and inner-city Johannesburg."
read more…
http://www.gro
SOUTH AFRICA:

When Zuma goes, what will change?
" Corruption has many forms and motivations, but in the cases related to President Jacob Zuma, the alleged offences are much along the lines of Nigerian academic Peter Ekkeh's "two publics" theory of the 1970s.

Interpreted simplistically, it views primordial esteem in exchange for morally obliged material contributions as the key motivation for post-colonial corruption in those most disadvantaged by colonial government in Africa – that is, nonbourgeois black Africans.

The corruption is manifested when the material contributions are funded by illegal exploits in the public realm, whose institutions are perceived to confer rights without any moral obligation or benefit of identity or psychological security.

With South Africa's post-apartheid political economy yet to transcend the legacies of its minority-governed and colonial past, this contextualisation is important in trying to calculate scenarios for the future of the ANC and the country."
read more…
http://mg
SOUTH AFRICA:

Read Mathole Motshekga's explosive document here
" Mathole Motshekga, the ANC's chief whip in Parliament and a member of the party's national executive committee, has written a damning document in which he says the African National Congress cannot, and should not, accept collective responsibility for the actions of President Jacob Zuma and all those implicated in Thuli Madonsela's State of Capture report."
read more…
http://www.iol
MIDDLE EAST:

Israel 'thwarts' Palestinian bid to join Interpol
" Israel has boasted of blocking Palestinian efforts to obtain full membership of Interpol, a move which has been hailed by Israeli Prime Minister Benjamin as a sign of his country's growing influence in the international arena.
"The Israeli Ministry of Foreign Affairs together with the Israeli Police, under the guidance of the Prime Minister and Minister of Foreign Affairs, together with the National Security Council and others, carried out an intensive global effort to thwart the Palestinian initiative over the last few weeks," the Foreign Ministry said in a statement." read more…https://www.rt
 
MIDDLE EAST:

As America votes, a voice from Palestine
"If, as it seems, American foreign policy is not decided by the president, why does it matter who wins?"
Mahmoud Muna, manager of a bookstore chain in Jerusalem
"Obama is a little bit like a stone of salt wrapped in a sweet. His first speeches to the Arab and Muslim worlds were attractive words, but there was no action, although it was a critical time in the Middle East where he could have helped to change realities for so many people here – whether it was the Arab revolutions, civil wars or in the context of Israel/Palestine.
Israeli expansion of settlements, for example, has continued at the same rate. Israel has not been forced to comply with international law, not during the Obama presidency or before; hence, I don't think Obama has actually changed anything, which in itself is a failure. We never needed change more than now; things are constantly deteriorating in the Middle East.
With the current candidates, we either know that Hillary will bring no change … or, we really think that Trump will be a disaster, but nothing is for certain." read more…http://www.alj
 
MIDDLE EAST:

The Middle East that Obama left behind
"Barack Obama, who shied away from large-scale military intervention in favour of more covert drone warfare, will end his eight years of presidency with a deeply controversial legacy, and at a time when the region faces myriad competing crises. Conflicts are raging in Syria, Iraq, Yemen and Libya; major attacks have been staged in Tunisia, Turkey and Lebanon; and an uprising has been simmering among residents of the occupied West Bank, while Palestinians in Gaza have barely begun to recover from Israel's 2014 bombing campaign.

"Obama's legacy … is one of near-total failure," Stephen Walt, an international affairs professor at Harvard's Kennedy School, told Al Jazeera."
read more…
http://www.alj
USA:

'A revolt against the future': Quick reflections on the November 2016 Election
"Had it not been for the Electoral College, at this moment we would be discussing the plans for the incoming Hillary Clinton administration.  That's right.  She actually won the popular vote.  Thus, once again, that institution created by the founding slave owners has risen from the grave and prevented our exit from the cemetery.

I begin there to put the election into context and to suggest that commentary needs to be quite nuanced.  No, I am not trying to make lemonade out of lemons.  But I do think that it is important to recognize that the Trump victory was far from a slam-dunk; the election was very close.  One might not get that impression, however, when one looks at news headlines as well as Electoral College maps.

What are some of the conclusions we can arrive at from this election?"
read more..
http://mon
USA:

What will President Trump mean for Palestine?
"On a day that most people expected not to see, we can say few things with certainty.

One of them is that Hillary Clinton would have been a disastrous president for those supporting the Palestinian struggle for their rights.

Her failed campaign pitched her as the natural successor to President Barack Obama, the Democrat who just unconditionally handed Israel the biggest military aid package in history.

During the Democratic primary campaign, Clinton marketed herself as a belligerent and violently hawkish ally of Israeli Prime Minister Benjamin Netanyahu against the Palestinian people."
read more..
https://ele
SOUTH AFRICA:

Rise in Domestic workers' salary

2016
"The Department of Labour has announced an increase in the minimum wage for domestic workers across South Africa, which will kick in from 1 December 2016.

The department announced that in terms of Sectoral Determination 1: the minimum wages will be adjusted upwards for employees in Area A and Area B.

Area A refers to large metropolitan municipalities and built up areas and suburbs – Area B is all other municipalities. The full list can be found on the department's website.

According to the department, 'domestic workers' include housekeepers, gardeners, nannies, and domestic drivers, among others.

The new wages are as follows:

Domestic workers who work 27 ordinary hours a week or more."
read more…
http://bus
SOUTH AFRICA:

Victory at Enforce Security Services
"Workers at Enforce Security Services have won a historic victory, not only for themselves but for all workers whose rights are being threatened by union-bashing employers

On 4 November 2016 members of the National Union of Metalworkers of South Africa employed by Enforce Security Services went on a protected strike in support of their demands that the company take disciplinary action against two managers.

The union had recorded evidence that during a disciplinary hearing of one of its shop stewards, the two managers were denying Numsa members the right to be represented by their fellow union members in disciplinary hearings and were colluding to manipulate hearings. It proved that this misconduct by managers amounted to an attack against Numsa members."
read more…
http://www.num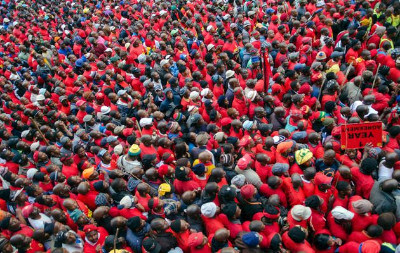 SOUTH AFRICA:

Transnet loses in labour court
"The Johannesburg Labour Court has quashed Transnet's bid to force its staff to take leave in December.

The United National Transport Union (Untu) approached the Labour Court in Johannesburg for an interim interdict against Transnet after changes were made to its leave policy."
read more…
http://www.iol
UK:

Joint ITUC/ITF press release: Global union organisations welcome UK Uber ruling
" The ITUC (International Trade Union Confederation) and ITF (International Transport Workers' Federation) have welcomed the latest ruling that Uber drivers in the UK are workers rather than self-employed freelances and deserve to receive basic workers' rights: a guaranteed minimum wage, breaks, holiday pay and whistleblower protection.

This latest landmark ruling was delivered by the London Employment Tribunal on Friday, in a case brought by ITF and ITUC member union the GMB."  read more…
http://www.itf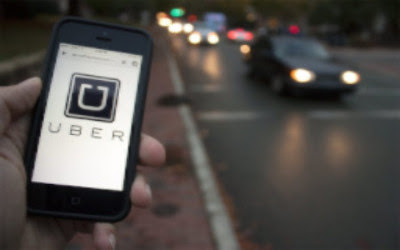 AUSTRALIA:

WFTU denouncement for the Closure of Hazelwood power station
"Hundreds of workers will lose their jobs after the announcement that Hazelwood power station, Australia's dirtiest coal-fired power plant, will officially close by the end of March.  The plant, in Victoria's Latrobe Valley, employs about 750 people, with 450 permanent employees and 300 contractors."
read more…
http://www.wft
UGANDA:

Court bans Gates-backed schools
"Uganda's High Court on Friday ordered the closure of a chain of low-cost private schools backed by Microsoft and Facebook founders Bill Gates and Mark Zuckerberg.

A judge ruled that the 63 Bridge International Academies provided unsanitary learning conditions and had not been properly licensed.

The ruling is a blow to Bridge International which has expanded rapidly since its inception in 2008 offering cheap, standardised, technology-driven education in developing countries in Africa and Asia."
read more…
http://www.new
UK:

Towards a new union for education professionals and their learners
"Two UK education unions are negotiating on their amalgamation, demonstrating their joint vision for education which enables learners to understand and contribute to a wider society, and improves the working lives of education professionals.
 
The National Union of Teachers (NUT) and the Association of Teachers and Lecturers (ATL), both affiliated to Education International (EI), held special conferences on 5 November at which delegates welcomed the progress made in negotiations on the amalgamation of the two organisations to form a new union. The conferences endorsed the rules of the new union, to be called the National Education Union."
read more…
https://www.ei
SOUTH AFRICA:

This "news" article shows how much trouble the SABC is in
"The SABC has come under severe pressure from the ANC, opposition parties, and industry stakeholders over the past year.

The public broadcaster has been hit by multiple scandals, court orders, and claims of corruption and incompetence.

A few examples of the epic fails and controversial decisions at the SABC include:
1. It posting a R411-million loss for the 2015/2016 financial year.
2. Its controversial 90% local content quota, which may lead to further financial pain.
3. It spending over R2.5 million on a failed music concert.
4. It reportedly approving a "dodgy" R44-million studio deal.
5. Former COO and current executive Hlaudi Motsoeneng being told by several courts that his appointment was improper.
6. Former journalists taking the SABC to the Constitutional Court over how the broadcaster is run.
7. Multiple SABC board members resigning due to the state the broadcaster is in.
8. It banning the broadcasting of footage of violent protests.
9. Parliament forced to investigate the broadcaster, due to the severe problems it faces."
read more…
http://myb
SOUTH AFRICA:

SA dominates African pay-TV market
"SA boasts the most developed pay-TV market compared to Nigeria and Kenya. However, triple-play services are relatively under-developed in the Southern African country.

This is the main takeaway from Frost & Sullivan's "Pay-TV, Video-on-Demand, and IPTV Growth Opportunities in Africa" report which studies the South African, Nigerian and Kenyan markets.

According to the market analyst firm, the pay-TV, video-on-demand (VOD), and Internet Protocol television (IPTV) services market is growing rapidly as significant Internet penetration and smartphone adoption in Africa alter the manner in which consumers view content."
read more…
http://www.itw
USA:

Sign the petition to Facebook: Don't Censor Human Rights Documentation
"Facebook, a platform increasingly used to document human rights abuses, has censored human rights documentation, including content that depicts police violence.

This includes but is not limited to: the deactivation of Korryn Gaines' account, the removal of iconic war photographs, reports of suppression of indigenous resistance, continued reports of Black activists' content being removed, and the disabling of Palestinian journalists' accounts following Mark Zuckerberg's meeting with the Israeli Prime Minister.

A number of organizations (see below) have joined together for this petition and written a letter urging Facebook to end this practice and create rules that protect users from censorship of protected speech.

Sign the petition to Mark Zuckerberg: Don't censor human rights documentation, especially content that depicts police brutality."
read more…
http://pet