E-News Bulletin 
Friday 1 April 2016
Labour news you cannot afford to miss!!
Concerns over police response to activist's death
"The Legal Resources Centre and Richard Spoor Attorneys, who have offered assistance to the family of Sikhosiphi "Bazooka" Rhadebe, murdered chairperson of the Amadiba Crisis Committee (ACC), say they are deeply concerned about the response of the South African Police Services (SAPS) to the investigation surrounding his death." read more…
http://www.gro
Japan's elderly turn to life of crime to ease cost of living
"Japan's prison system is being driven to budgetary crisis by demographics, a welfare shortfall and a new, pernicious breed of villain: the recidivist retiree."  read more…
http://www.ft
Teachers Revolt Over Tory 'Exam Factories'
"A spring revolt of teachers is sweeping through Britain's schools — with unions planning a one-day summer strike and threatening to boycott all primary school tests."
read more…https://www.mor
Vietnam and Cambodia trying to keep China and US happy
"The United States army plans to store disaster relief equipment in Vietnam and Cambodia, a top American general has revealed."
read more…http://www.str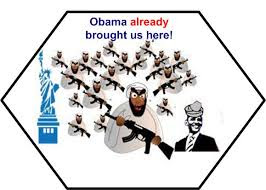 The Obama Administration Prepares for Mass Deportation of Muslims
"Immigration authorities have begun transporting South Asian detainees to Florence, Arizona, as a staging ground for impending mass deportation. Many of the Muslim migrants from Bangladesh…"
read more

...
http://www.not
UN body alarmed at 'low-cost private schools'
"Barely one month later, another United Nations body has raised alarm over the rapid increase of "low-cost private schools." The United Nations Committee on Economic, Social and Cultural Rights (CESCR) on 4th March 2016 published…"

read more..

.https://cou
 'We don't want to find ourselves in a position like apartheid South Africa'
"One of Israel's biggest newspapers staged the country's first national conference against the boycott, divestment and sanctions (BDS) movement this week in Jerusalem."
read more..

.http://mon
"Over the past century, more than a few great writers have expressed concern about humanity's future."
read more…https://aeo
 
"On the night of October 3, 2015, a United States Air Force AC-130 gunship repeatedly attacked a Médecins Sans Frontières (MSF) hospital in Kunduz, Afghanistan. Forty-two people were killed and dozens wounded." read more…http://dis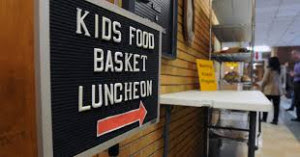 Child poverty in Michigan way up
"Child poverty and officially reported cases of abuse and neglect have risen drastically in recent years."
read more…
https://new
Good riddance, gig economy: Uber, Ayn Rand and the awesome collapse of Silicon Valley's dream of destroying your job
"The New York Times' Farhad Manjoo recently wrote an oddly lamenting piece about how "the Uber model, it turns out, doesn't translate." read more…http://www.sal
The national living wage and what it means
"It is a new national minimum wage of £7.20 per hour for everyone 25 and over. The rate is 50p higher than the previous minimum wage of £6.70 – although that lower rate will still apply for those aged 21 to 25." read more…http://www.the
Indian garment workers face life of toil
"A recent report on factories in Udyog Vihar, Haryana state, reveals that companies exploit the fact that the workers are new to the industry, and still have some families and land in the villages, to enforce long work days and piece work rates." read more…http://www.aawl
UN report shows SA government must start respecting human rights!
" R2K welcomes the UN Human Rights Committee's hard-hitting report on South Africa's record on civil and political rights. We call on the Department of Justice & Constitutional Development to speedily implement the committee's recommendations and give us a deadline by when these reforms will be in place."
read more…http://www.r2k
Israel detains hundreds amid fierce crackdown on illegal Palestinian workers
"The Israeli authorities in recent days have launched a massive crackdown on Palestinians working without permits in Israel, in a campaign critics have denounced as a political game that will only deepen Palestinian poverty." read more...http://chin
Technology You Can't Resist
"Have you ever felt like you couldn't stop yourself from checking your email or sending a text message, even when it annoyed everyone around you? "
read more…https://www.gsb
 
Anti-Fascist Defence Lawyer Found Dead
"The missing Ukrainian defence lawyer for a captured Russian anti-fascist volunteer was found buried on an abandoned farm yesterday."

read more..

.https://www.mor
Diplomats decry banning of Zim constitution doccie
"Diplomats in Zimbabwe on Wednesday expressed their disappointment over reports that the southern African country's censorship board had banned a documentary exploring the fraught constitution-making process

." read more…http://www.new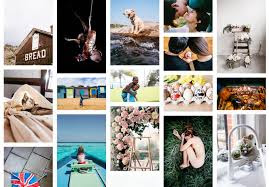 These New Co-op Apps Show How to Build Worker Power In the Age of Uber
"For many labor activists, "tech" has become a dirty word. While Silicon Valley extols the virtues of the "sharing economy,…"
read more...http://int
WFTU – TUI Meeting underway
"Today, April 1st the WFTU-TUI meeting is taking place with great success. High-Level delegations of all the TUIs composed by trade union leaders from countries around the world are participating."
read more...http://www.wft
A wall apart: divided families meet at a single, tiny spot on the US-Mexico border
"There are 1,954 miles of border separating the US and Mexico but only one tiny stretch, measuring no more than 15 meters wide, where families are sanctioned to touch fingertips through a steel-mesh fence." click here to watch...http://www.the
Corruption Watch applauds role of public in combating corruption in 2015
"In its recently released annual report for 2015, Corruption Watch (CW) highlights the power of public participation in the fight against corruption, as reflected in the more than 10 000 people who have reported corruption since the organisation's inception in 2012."
read more…http://www.tran
$7,8 Million Wage Theft Settlement For Chinese-American Workers
"A diverse crowd of workers, advocates and journalists gathered at the UCLA Labor Center to celebrate a class action victory for more than 200 employees of Chinese Daily News." read more...https://www.pop
 
Forced labour common for Hong Kong domestic workers
"The city of Hong Kong has around 300,000 domestic workers, mainly women from Indonesia and the Philippines."  read more…
http://www.aaw
Copyright © *2015 Workers' World Media Productions*, All rights reserved.
Our mailing address is:
Lynn@wwmp.org.za