Hillary Clinton's Speech to Goldman Sachs: June 4, 2013
The following is a leaked transcript of Hillary Clinton's 1st speech to Goldman Sachs delivered on 6/04/2013. Two other speeches are also rumored to be in circulation.
A Plan in Case Robots Take the Jobs: Give Everyone a Paycheck
Let's say computers come for most of our jobs. This may not seem likely at the moment; computer scientists and economists offer wildly varying ideas for how deeply automation will affect future employment.
Renault dismisses workers using police violence instead of upholding commitments
The last few days have seen violent clashes between the police and dismissed workers, peacefully protesting to get their jobs back and the right to organize at car manufacturer Renault's Turkish plant Oyak in the city of Bursa. 
Russia: 36 workers killed in mine tragedy
36 people, including rescue personnel, have been killed by three explosions on 25 and 28 February, at the Severnaya coalmine in Vorkuta, Russia.
Inaccurate metadata analysis used to kill thousands in US drone strikes
According to leaked documents, the Obama administration's use of metadata to identify and target terrorists in Pakistan would misidentify over 99,000 innocent people.
Why the Arabs don't want us in Syria
In part because my father was murdered by an Arab, I've made an effort to understand the impact of U.S. policy in the Mideast and particularly the factors that sometimes motivate bloodthirsty responses from the Islamic world against our country.
Workers Locked Out and Students Suspended at NWU Potchefstroom
Close to two hundred workers and six students at the Potchefstroom campus of the North West University, have been suspended. The university says they participated in an illegal strike over outsourcing, racial discrimination, low salaries and transformation.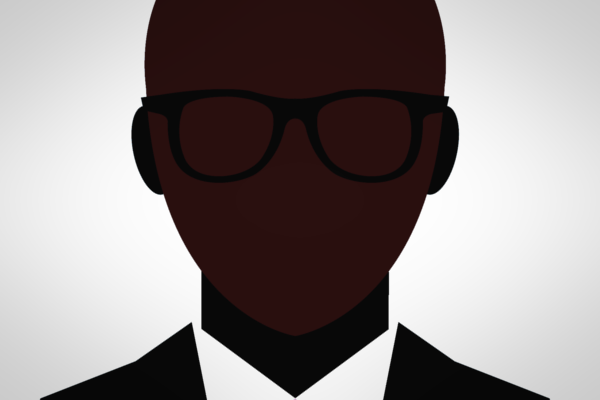 What South Africans really think about racism and affirmative action
In part because my father was murdered by an Arab, I've made an effort to understand the impact of U.S. policy in the Mideast and particularly the factors that sometimes motivate bloodthirsty responses from the Islamic world against our country.
Joint Statement of International Peace Delegation to Turkey
Joint statement of a ten-member international delegation assembled in Istanbul to try to help restart the Kurdish-Turkish peace process, which has been suspended since the spring of 2015.
Why are there suddenly millions of socialists in America?
In 1906 German sociologist Werner Sombart wrote an essay entitled Why Is There No Socialism in the United States? that sought to explain why the US, alone among industrialized democracies, had not developed a major socialist movement.
Truworths pulls out of Nigeria
Truworths International closed its two remaining Nigerian stores last month as stringent regulation of stock imports, foreign exchange controls and rising costs made it too difficult for the South African retailer to operate in Africa's biggest economy.
South African government action on Palestine is overdue
For how long will the South African government remain a bystander while Israel keeps colonizing ever more land in Palestine? This is a question asked not only by Palestinian victims of Israel's land grab policies, but also by local solidarity activists.
Math Teacher Being Fired Because of the PARCC Test and WiFi Tech rollout.
Watch Video of Math Teacher Being Fired Because of the PARCC Test and WiFi Tech rollout.
Op-Ed: Time to make noise about SABC's caller ban
The SABC has cancelled open line calls on most of its radio programmes. Even for the public broadcaster, the move is drastic. It undermines SABC presenters, will weaken the diversity of content and once again questions the SABC's impartiality. It's time to make your voice heard.
IndustriALL backs Sintracarbon's fight for a fair deal
A sector in crisis should promote dialogue and cooperation instead of using the crisis as a pretext to get rid of acquired rights. This is IndustriALL Global Union's message to Cerrejon, on the eve of a strike vote provoked by the company's refusal to negotiate a collective agreement.
'You're Fired!' The Abuses of 'Skilled' Worker Visa Programs
Stuart Zwicke lasted eight years in the information technology department at Molina Healthcare of New Mexico, in Albuquerque, where he watched everyone on his original team let go.
Rush of Corporate Bonds Inflames Worries About China's Debt
A surge of corporate bonds is adding to China's already-high debt levels, amplifying risks to the economy as Beijing persistently encourages borrowing to fuel growth.
ITF challenges Gambian president over death in custody
Global union federation the ITF (International Transport Workers' Federation) has demanded justice following the death in custody this week of Gambian trade union leader Sheriff Diba.
'Elite workers' myth needs tidying
Are public sector workers a new labour elite in SA? Yes, according to researchers at the Development Policy Research Unit (DPRU) of the University of Cape Town. Their position is not new, though.
NERSA is forcing consumers to pay for Eskom's sins
The Congress of South African Trade Unions is utterly opposed to the 9,4 % tariff increase that NERSA has awarded to Eskom ,and strongly feels that consumers are being forced to carry the burden of Eskom's inefficiencies.
Academy disavows Oscars gift bag featuring Israel junket
The Academy of Motion Picture Arts and Sciences has filed a lawsuit against Distinctive Assets, the company distributing a luxury gift bag to Oscar nominees which includes an all-expenses paid trip to Israel sponsored by the Israeli government.
Muslim Enclave In Cape Town  Forged in Apartheid Now Faces Gentrification
In the days when everyone in the neighborhood celebrated Muslim holidays, Mogamat Khan Salie would take almost two hours to walk the three blocks from the mosque to his home.
PA continues crackdown on West Bank teachers strike as anger with anti-democratic Palestinian leadership spreads
Thousands of Palestinian teachers demonstrated yesterday afternoon in cities across the West Bank, marking the start of a third week of strikes.
The Sars dossier that could spell trouble for Zuma & friends
One of the keys, perhaps the main key, to the Sars hostility towards finance minister Pravin Gordhan is a dossier in the safe at Sars headquarters containing dynamite allegations of corruption, fraud, front companies and foreign bank accounts against prominent benefactors of President Jacob Zuma.