E-News Bulletin
Friday 19 February 2016


Labour news you cannot afford to miss!
Cosatu Says No to the Privatisation of State Assets
The recently released presidential review commission report, which advocates for partial privatisation of state-owned companies is deeply troubling for the federation and will find stiff opposition from the workers
Corporate-backed private school chains for the poor: The South African experience
Since the 2000s, there has been an impressive growth in basic education enrolment in the global South. However, the quality of education has remained low for the majority of learners.
San Francisco tech worker: 'I don't want to see homeless riff-raff'
In an open letter to the city's mayor Ed Lee, entrepreneur Justin Keller said he is 'outraged' that wealthy workers have to see people in pain and despair.
Racism and violation of worker rights at eTV
Communication Workers Union (CWU) is disgusted and outraged at the ongoing violation of worker rights and blatant racist practises at the ENCA (news network channel) and eTV
US OK's first factory in Cuba since revolution
The Obama administration has approved the first U.S. factory in Cuba in more than half a century, allowing a two-man company from Alabama to build a plant assembling as many as 1,000 small tractors a year for sale to private farmers in Cuba.
Forced labour in Thai fishing: global unions lodge ILO complaint
The ITF (International Transport Workers' Federation) and the International Trade Union Confederation (ITUC) have today submitted a case to the International Labour Organization (ILO) against the government of Thailand. It relates to breaches of ILO Convention 29 on forced labour in the Thai fishing industry. Thailand signed the convention in 1969.
http://www.itfg
APFA Flight Attendant Reformers Sweep Union Elections Using Social Media
Imagine your union president resigned—and three months later, became a high-paid consultant for your employer. Reformers in the Association of Professional Flight Attendants used this unfortunate situation to spur their campaign to reclaim the union.
http://labo
Saudi Arabia, Russia, Qatar, Venezuela Agree to Freeze Oil Output
Saudi Arabia and Russia, the world's largest crude-oil exporters, announced plans Tuesday to cap production if other major producers followed suit, but it wasn't enough for investors seeking stronger measures to drain the global oil glut.
Turkey and Saudi Arabia: to fight or to flight?
No one knows how the "War On Syria" is going to end, let alone what turns it will take in a year from now, a month, and even a week.
Facebook and the New Colonialism
First, Facebook's Free Basics platform was effectively banned in India. Then, a high-profile member of Facebook's board of directors, the venture capitalist Marc Andreessen, sounded off about the decision to his nearly half-a-million Twitter followers with a stunning comment.
http://www.thea
Government's postponement of the Tax Law implementation is not an ultimate victory 
The Congress of South African Trade Unions has noted the government's decision to postpone the implementation of the New Tax Amendment Act for two years.
Why India's Leading University is Under Siege
Indian political culture sits atop a fine edged blade. Pushing down on it is the Extreme Right, whose political wing – the BJP – is currently in power. Intolerance is the order of the day.
Silicon Valley's Wealth Gap
On Wednesday, scores of cafeteria workers marched outside Intel headquarters and disrupted Silicon Valley with a proletarian manifesto, calling for a union and "a Tech Economy that Works for Everyone.".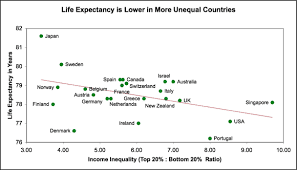 Inequality, class and life expectancy in America
A study by Brookings Institution economists released Friday documents a sharp increase in life span divergences between the rich and the poor in America.
UAW President Dennis Williams denounces role of "outside groups" in 2015 auto contract negotiations
At his first press conference since ramming through contracts at the Big Three in the US last year, United Auto Workers President Dennis Williams expressed nervousness about the signs of militancy and social anger building up in the working class.
http://col
BDS Campaign Expanding: Let's Forge Ahead
At its 2008 Convention, CUPW adopted a resolution supporting the BDS campaign. The call for a boycott, divestment and sanctions campaign against Israel was made by more than 175 Palestinian unions, groups and organizations, ..
http://www.cupw
2 Uber execs facing jail in France amid tensions with taxis
Two top Uber executives appeared Thursday in court in charges that could send them to prison and offer the ride-hailing company one of its most serious legal challenges to date in France.
Would you bet against sex robots? AI 'could leave half of world unemployed'
Scientist Moshe Vardi tells colleagues that change could come within 30 years, with few professions immune to effect of advanced artificial intelligence
Turkish soldiers die in attack a day after Ankara explosion
Six soldiers were killed and another was wounded Thursday in a roadside bombing that hit an armored military vehicle in the southeastern Turkish province of Diyarbakir, Turkey's semiofficial Anadolu news agency reported, citing the Turkish General Staff.
Playing With Fire In Syria
Turkey's shelling of Kurdish-led Syrian Democratic Forces at Menagh air base in Aleppo province marks a dramatic escalation of outside interference in the Syrian conflict.
Facebook Is Throttling Non-profits and Activists
So far coverage of Facebook's plan to squeeze the organic reach of Pages has focused on its impact on "brands" that spam us with ads and promotions. But nonprofits, activists, and advocacy groups with much fewer resources (and no ad budgets) are also being hugely affected.