E-NEWS BULLETIN
Your weekly round up of alternative news you ought to know
• 26 August 2016
SOUTH AFRICA: Fawu quits Cosatu
"The Food and Allied Workers Union (Fawu) has resolved to leave Cosatu after six of seven provinces present at its national congress explained their members wanted nothing to do with the federation.
Delivering mandates given by members to the gathering being held in Bela Bela, Limpopo, provincial leaders told congress that staying within Cosatu while their ideologies were no longer aligned would be a waste of time." read more…http://www.iol
SOUTH AFRICA: Right2Know protesters call for Motsoeneng and Muthambi to go
"

About 50 supporters of Right2Know protested outside Parliament this morning, demanding that steps be taken to resolve the SABC crisis.
According to Busi Mtabane, Right2Know National Coordinator, the organisation picketed today because the Portfolio Committee on Communications was meeting the SABC board.
"We are worried about censorship at the public broadcaster. SABC is a public broadcaster but is slowly becoming a state broadcaster pushing government propaganda," said Mtabane before she and several others attended the portfolio committee meeting." read more…http://www.gro
SOUTH AFRICA: #SarsWars: Here is what South Africans need to know about Gordhan vs everybody
"Finance Minister Pravin Gordhan vs President Jacob Zuma vs the Hawks vs state owned enterprises vs the South African Revenue Service (Sars) vs the whole damn country. It's a messy web of politics, money and ruthless allegations and despite the length of time the saga has been playing out, very few questions have been answered with facts. So how do we go about untangling the web?

"

read mor
e…
http://mg
SOUTH AFRICA: A journalistic travesty by Independent Media
"The proclaimed exposé about a "dirty tricks campaign" against Independent News Media South Africa (INMSA) was published this week on full pages in the group's daily newspapers. It is an example of sloppy propaganda that is both grossly defamatory of several individuals and brings discredit to investigative journalism.
It focuses on the number of allegedly "negative" reports about INMSA and its putative owner, Dr Iqbal Survé.  But the number of such reports, who authored them and whether they are negative or not is largely irrelevant if the information contained in the reports is true." read more…https://ter
BRAZIL: Union Federation Declares War To Defend Roussef
"

Brazil's biggest union federation vowed on Thursday to "go to war" for workers' rights and against the right-wing drive to oust President Dilma Rousseff.
The Unified Workers' Central (CUT), an ally of Ms Rousseff's Workers' Party (PT), called a protest march in the capital Brasilia for August 29 to demand that senators vote against her impeachment."  read more…https://gro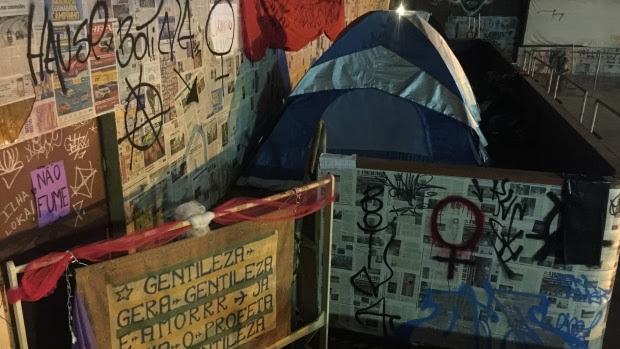 ISTANBUL
Workers Forum Solidarity with South Korean union leader
"Hang Sang-Gyu who is the president of the 800,000-strong (South) Korean Confederation of Trade Unions (KCTU), was sentenced to five years' jail on 4 July for his role in organising a series of demonstrations against the Park Geun-hye government." 

r
ead more…
https://egy
UK: Secret corporate structures rife in North Sea Oil
"

A new report released today has lifted the lid on the secretive corporate structures and aggressive tax minimisation schemes used by Chevron and other major North Sea oil producers, including Nexen, the Chinese Government controlled oil producer.

"
 

read more…
http://www.itf
USA: Lack of Democracy Weakens Organized Labor: The Example of City College of San Francisco During Its Accreditation Crisis
"Organized labor is weak, and many unions are unable to achieve their primary purposes which include the protection of the jobs held by members and improvement in their standard of living.  That hurts the prospects for change that can reduce inequality and begin to provide solutions to other gripping problems."
 

read more…
http://www.upw
"

These days, we're in what seems like an election campaign of one. It's Trump vs. Trump. Does Hillary even exist? There's conflicting evidence on that. If Trump loses, I suspect we'll all be able to say that never has a candidate trounced himself quite so efficiently. All his opponent evidently has to do is not give press conferences, stay out of the spotlight, and wait for Trump to tromp Trump."
  read more…
http://www.tom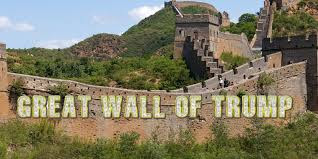 USA: The Gig Economy is a Rigged Economy
"

By 2020 an estimated 40% of American workers, 60 million people, will be independent contractors. The travel-the-world, live-it-up digital nomad movement has become the prevailing voice on this growing freelance trend, masking the silent and glum: the future of work might be as much about what's to come as it is about undoing the important work we've done.

"
 

read more…
https://med
MIDDLE EAST: The shocking story of Israel's disappeared babies
"For 40 years, everything about Gil Grunbaum's life was a lie, including his name. He had been stolen from his mother moments after she gave birth in an Israeli hospital. His story would be disturbing enough if it was unique, but growing evidence suggests that thousands of children could have been similarly abducted in Israel's first decade

."
read more…
http://www.jon
RUSSIA: The life of an old Bolshevik
"

In a review for the revolutionary socialism in the 21st century website, Ian Birchall examines a book about the life of the Russian revolutionary Alexander Shlyapnikov.

"
read more…
https://soc
"

Trotsky's commentary on Jack London's great classic, The Iron Heel, was written in Mexico some time in 1937. Originally, it was published as part of the biography, Jack London and His Times, written by his daughter, Joan London, to whose courtesy we are obliged for its reproduction in these pages. Joan London writes us that an earlier letter from Trotsky explained why The Iron Heel struck him so forcibly, due to the fact that he had been unaware of its existence until she sent him a copy. It is not necessary to add anything else to what we print here by Trotsky, except to note that the abruptness of its opening sentence is due to the omission from the original published text of the first paragraph. – Editor."
read more…
https://www.mar
USA: Wikileaks founder Julian Assange – Google Is Like HIV
USA: Leaving Google for DuckDuckGo
"

Believe it or not, there is a search engine that doesn't invade your online privacy.
By Julia Angwin, excerpted from Dragnet Nation.
"
"I had broken free from Google, and the world was still on its axis. I had mastered another service and could still find the information I needed." read more…http://www.utn
                
USA: US attacks power grab by Brussels over Apple tax probe
"

The US has launched a stinging attack on Brussels' tax investigations into Apple and other companies in an escalation of the transatlantic battle over alleged EU targeting of US multinationals.The US has launched a stinging attack on Brussels' tax investigations into Apple and other companies in an escalation of the transatlantic battle over alleged EU targeting of US multinationals.

"
read more…
http://www.tel