Your weekly round up of alternative news you ought to know • 15 July 2016
SOUTH AFRICA: SABC ordered to reverse its censorship policy
"The South African Broadcasting Corporation (SABC) has been ordered by the Independent Communications Authority of South Africa (Icasa) to reverse its editorial decision to censor 'violent protests' in the country.

In May, the SABC said it will no longer show violent protests on any of its channels in a bid to "educate the population", and send a message that violent action will not get them the attention they seek.
"
read more…
http://bus
USA: S
tatement on the Recent Attacks on Black Lives Matter's Website
"The official Black Lives Matter website has experienced a massive denial of service attack starting this past weekend and continuing at this time. The site remains functional due largely to the protections provided by Deflect, a program made available by eQualit.ie."
read more…
https://des
USA: Minnesota African American School Worker Philando Castile Murdered By Racist Police
"A Minnesota police officer fatally shot 32-year-old Philando Castile, cafeteria supervisor at a Montessori school on Wednesday night, an official has confirmed."
  read more…
http://www.cos
USA: Facebook live-stream of Norfolk shooting adds new dimension to videos of crimes
"The three young men were in a parked car in Norfolk, singing along to a Lil Bibby rap song, lost in a haze of smoke and live-streaming the moment to their Facebook friends.
"
read more…
https://www.was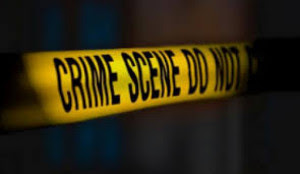 LESOTHO newspaper editor shot
"Lloyd Mutungamiri, the editor of the Lesotho Times and Sunday Express newspapers, has been shot and critically injured at his home in the capital, Maseru.

He was shot around midnight on Saturday as he parked his car after returning from work. His wife, Tsitsi Mutungamiri, said she heard several gunshots and then screamed for help before going out of the home after the shots had ended."
read more…
http://www.iol
USA elections: Bernie Sanders Abandons the Revolution
"Bernie Sanders's endorsement of Hillary Clinton has hugely disappointed millions of his supporters. Many of those inspired by his call for a political revolution had held out hope, even until now, that he would refuse to endorse Wall Street's favored candidate.

But those hopes have come crashing down."
read more…
http://www.cou
PALESTINE: Iceland's capital bans all Israeli products
"The city council of Icelandic capital Reykjavik has passed a resolution banning all Israeli-made products in protest of policy in the Palestinian territories.

The resolution was proposed by Councilwoman Björk Vilhelmsdóttir, who mentioned that she intends to spend the rest of the year doing humanitarian work in the Palestinian territories."
read more…
http://www.yne
MOZAMBIQUE: Old soldiers, old divisions are central in new Mozambique conflict
"Peace in Mozambique lasted 20 years, between 1992 and 2012.

Following three years of skirmishes, conflict has escalated since 2015.
"
read more…
https://the
BANGLADESH: Payment on claims from survivors and families affected by Tazreen factory fire completed
"Clean Clothes Campaign and the International Labor Rights Forum are delighted to report that a scheme set up to provide compensation to people affected by the Tazreen Fashions fire of 2012 has now completed its work of providing loss of income payments to all injured workers and to the dependants of those who were killed."
read more…
http://www.cle
SOUTH KOREA: Independent Union Leader Sentenced to Five Years in Prison
"On July 4, a South Korean court sentenced Han Sang-gyun, president of the 600,000-strong Korean Confederation of Trade Unions (KCTU), to five years in prison and a fine of about $500.

Even in a country that was once moving toward democracy but is now rapidly eroding back to authoritarianism, this jail term—the second one for Han—is extraordinarily lengthy for a union leader."
read more…
http://www.lab
MADAGASCAR: Journalists angry denounce draconian defamation law
"One hundred journalists demonstrated Friday in the National Assembly against the draft amendment to the law on cybercrime.

The new code of communication into consideration punishes 2 to 5 years' imprisonment any person guilty of defamation of agents and state officials on the Internet."
read more…
https://con
CAMBODIA: Government critic Kem Ley gunned down while drinking coffee
"Cambodians have taken to the streets to mourn the death of a high-profile political commentator and government critic after he was fatally shot at point blank range.

Kem Ley was gunned down at a convenience station attached to a gas station Sunday morning, the Interior Ministry said in a statement. Local news reports said he was drinking his regular morning cup of coffee."
read more…
http://edi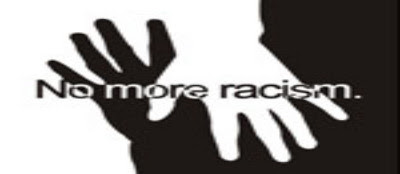 AUSTRALIA: Elections in Australia highlight rise of far right parties
"While the recent Federal election in Australia was narrowly won by the current conservative government, the results also saw the election of far right candidates. The One Nation party, led by Pauline Hanson, made a triumphant return to Parliament with a number of Senators being elected."
read more…
http://www.aaw
PALESTINE: Help us tell Carlos Santana to stand up for Palestinian children and cancel his July 30 Tel Aviv concert!
"Carlos Santana is scheduled to cross the international picket line called for by Palestinian civil society and perform for apartheid on July 30. Santana has not responded to multiple attempts to contact him by the Palestinian Academic and Cultural Boycott of Israel (PACBI) and partners."
read more…
https://pal
SRI LANKA: workers defend the right to organise
"Last week, more than 3000 workers from a number of independent unions staged a demonstration as part of a continuing campaign in support of their right to organise without intimidation".
read more…
http://www.aaw
INDIA: Maruti workers, sacked after Manesar violence, to protest on first anniversary of strike
" Maruti shares opened 0.5% down on Thursday as about 250 workers who were sacked by the car-maker last year were set to protest at its Manesar plant near Gurgaon.

The demonstration today marks one year since labour unrest at the plant resulted in riots and the death of a senior human resources executive."
read more..

.
http://prof
INDIA: New Indian textile package spells disaster for workers
"Late last month, the Indian government announced a financial assistance package to the garment and textile industry of around US $900 Million. This package is intended to create 10 million new jobs over the next three years". read more...
http://www.aaw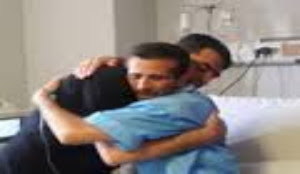 IRANIAN labour activist released from prison
"On the last day of June, Jafar Azimzadeh, the Chair of the Free Union of Workers of Iran, ended his two month hunger strike when Iranian authorities granted him special leave. Jafar had been taken to hospital due to his deteriorating health and there were fears that he would be sent back to prison".
read more…
http://www.aaw
FRANCE: France's Parliament Deals Major Blow to Labor
"France and the US just got a little bit closer–in labor law, that is. This week, the French parliament passed a controversial labor law which would change the way labor contracts are negotiated."
read more…
http://the