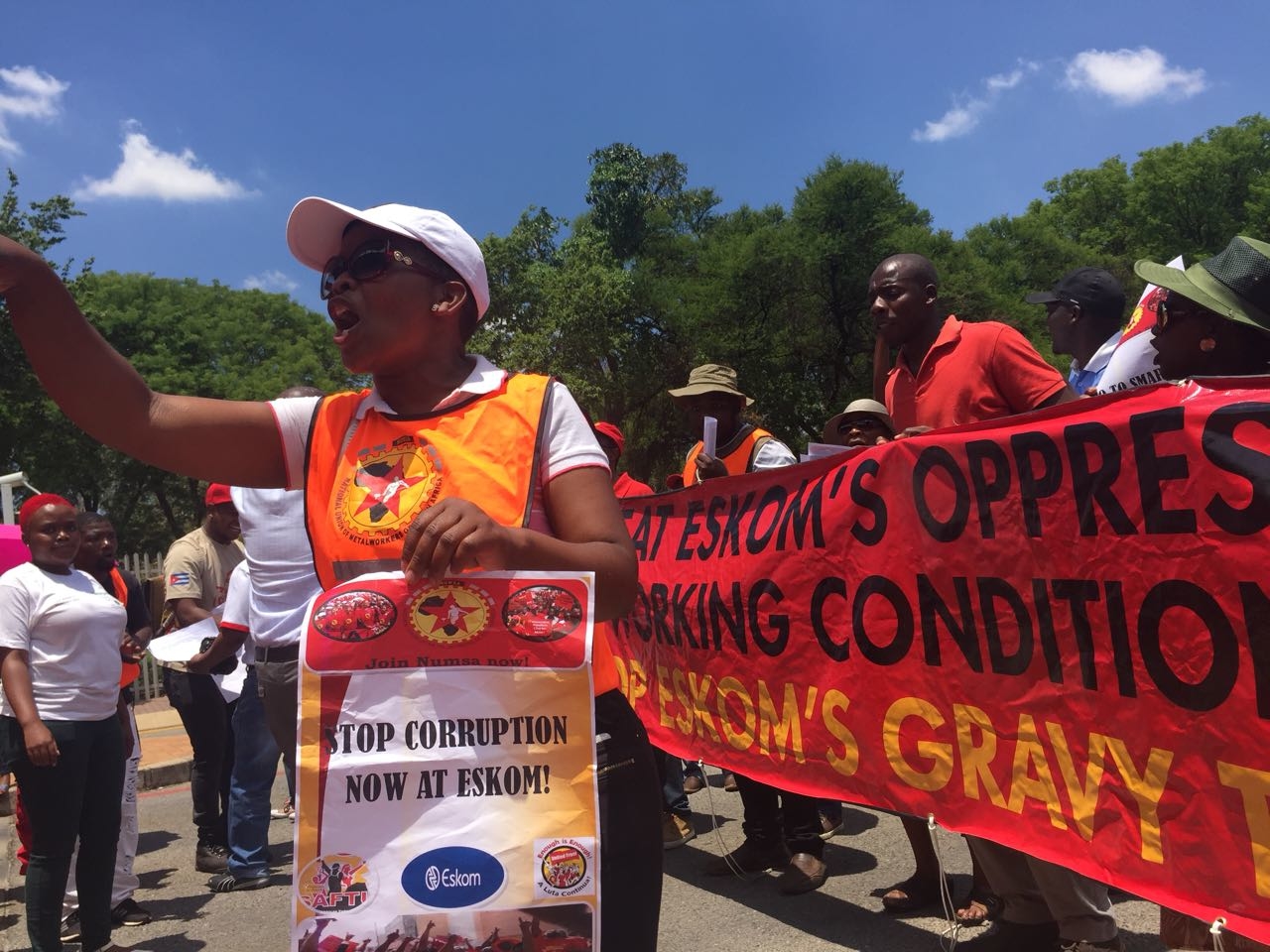 Workers On Wednesday 6 June
broadcast on SAfm 104-107 and online, Wednesdays at 10 a.m.
Call in number 089 110 4207
For over a decade, Eskom has been beset by crises ranging from load-shedding, mismanagement, allegations of state capture and corruption and a highly dissatisfied workforce. If recent reports are anything to go by, the parastatal is deep in a crisis that is far from over, battling to maintain a huge debt and seeking solutions such as privatisation. On the labour front, in current wage negotiations with trade unions, Eskom tabled a 0% increase.
GUESTS
Pris mashego – NUM Energy Sector Coordinator
Mbaluheni Mbodi – NUMSA National Secretary and Negotiator